Theme: Psychology: Fundamental Characteristics of the Profession
This afternoon, I had the privilege to be part ofCareer's Week, 4th edition at Ornela Rita Ferrari Sacilotto Public School".
It was a wonderful surprise to meet a school with a body of teachers strongly committed to responsible education ideals and also engaged students with team spirit, solidarity, and empathy.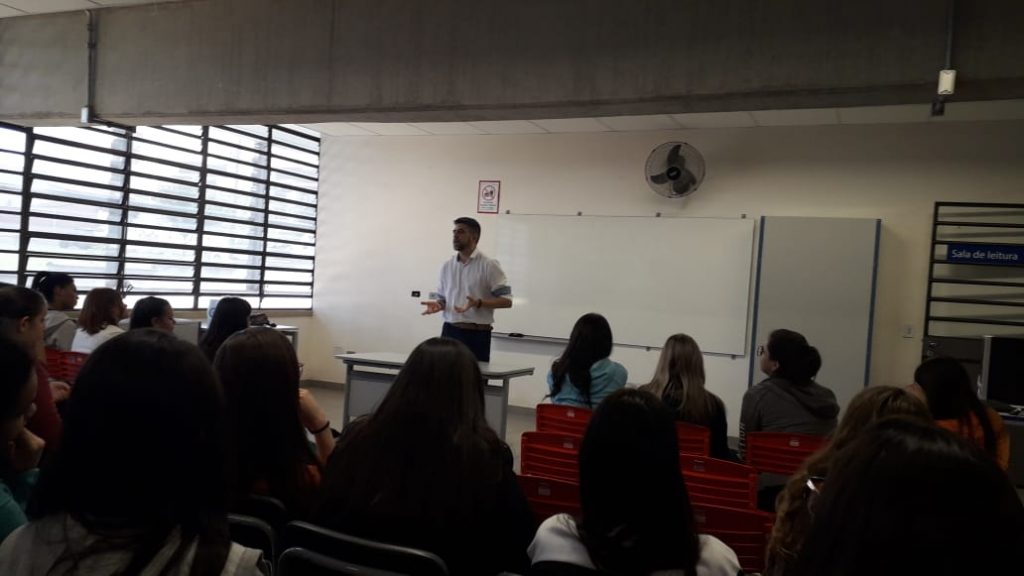 Whatever the future holds for these boys and girls, I'm sure they'll make the difference as they already do it at their school.
We talked about the origin of Psychology and areas that psychologists can perform, clinic challenges, and the fundamental characteristics of the profession.
The atmosphere was upbeat, welcoming, and that's why I invited myself to come back to future events (so I hope).
I appreciate you all, and I would like to thank teacher Maristela and vice-principal Sandra for the opportunity and invitation.